Our Mission & Philosophy
Mission
At Our Lady of Fatima School, we are builders of the future….creating a student centered, innovative, Christ-like environment which encourages personal responsibility and respect for others, thereby producing faith-filled lifelong learners who positively impact their communities and the world.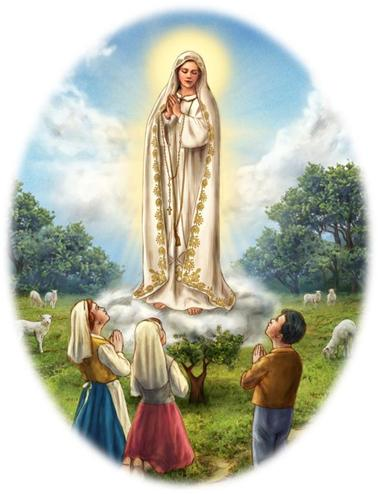 Our Lady Of Fatima School is in Monroe, LA. It is a coed, Roman Catholic school that serves grades PK, K-7. The school is a member of the National Catholic Educational Association and is accredited by AdvancED. It has been rated 4 out of 5 stars by greatschools.org. Our Lady of Fatima, an educational ministry of Our Lady of Fatima Catholic Church, provides to a diverse student population, the academic and moral foundations for an exceptional, life-long education in a safe, caring, Christian environment. Our Lady of Fatima School, an integral part of Our Lady of Fatima Parish, considers it our responsibility to provide a comprehensive education for the whole child as partners with the parents, who are the primary educators of their children. This education encompasses the spiritual, religious, the intellectual, the social and the physical aspects of the person which will enable him/her to grow in Christ's life and to learn to become responsible to God, to himself/herself and to others.
Philosophy
Our Lady of Fatima School endorses the call of the Catholic Bishops of the United States to express its educational ministry through the objectives of personal spirituality, social justice, and a strong academic program in accord with the Louisiana state guidelines.
In Creating a faith community, OLF strives to:
Develop the total Christian personality by instilling in the students a respect for life and reverence for Christian living.
Develop within the school a strong religious education program based on Catholic Theology, Scripture, Liturgical experience, and service so that each child will grow and develop in the Christian way of life.
In developing the whole child, olf strives to:
Facilitate the intellectual, social, and physical development of each child through a variety of instructional methods such as small and large group instruction, departmental classes, and other tools for basic knowledge and formation.
Aid students in evaluation of their own capabilities and vocational possibilities.
It is the consensus of the faculty that every human being has a right to pursue knowledge corresponding with his/her dignity and God-given ability, regardless of background or sex. In the early years, education is often of the utmost importance because through education and guidance the children of today become the upstanding citizens of tomorrow.